Here it is, look 3 of 3 for the Rag & Bone Distressed denim that I love so much. I know, it is almost the exact opposite, color wise, from Part 2; but a different vibe.
This look would be something I would put on, without hesitation, if we were going to spend the day running around, or heading to a fun destination!  This really easy to wear camo green bomber is perfect for layering, because it's not lined (so won't be too hot in the Houston Spring / Fall). But even better, that allows the fabric to have more character by being flowy and way less structured….which I love. Makes it look much more casual and effortless. You may have noticed I'm more for the less fitted and snug look, simply because I don't like having to adjust my outfit through the day!  When it is a little looser and has the freedom to move around, it's just easier for me to be confident my look is consistent all day. Who wants to be worried if things are "riding up" or bunching or slipping from where they are supposed to be. Not his chick.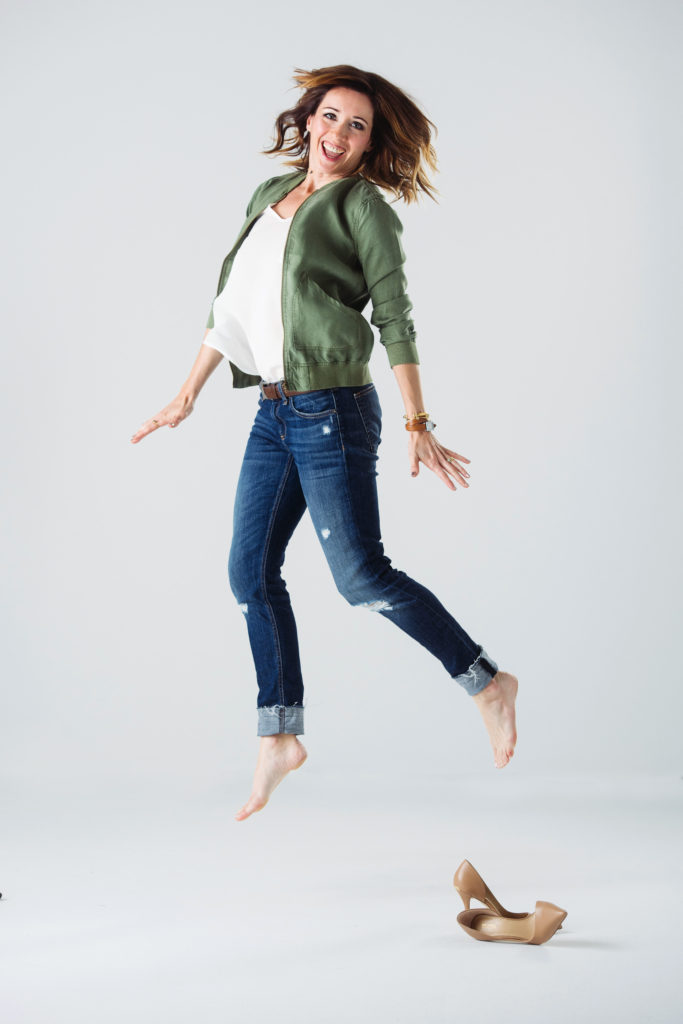 Yep, that cream tank top from LUSH Clothing is just a staple for me. I wear that thing so much and since it's another light airy piece it pairs perfectly with this jacket. Plus, if temperature does start getting up there, it's a great top to wear on it's own. (this exact top is not linkable; but I found a really cute cami that would work great too, and the back is super cute, and there are a couple other options at the end of this post too!) I personally love the way this color looks on me when I'm a bit more sunkissed…..so layering it early in the year hides my naturally fairer skintone!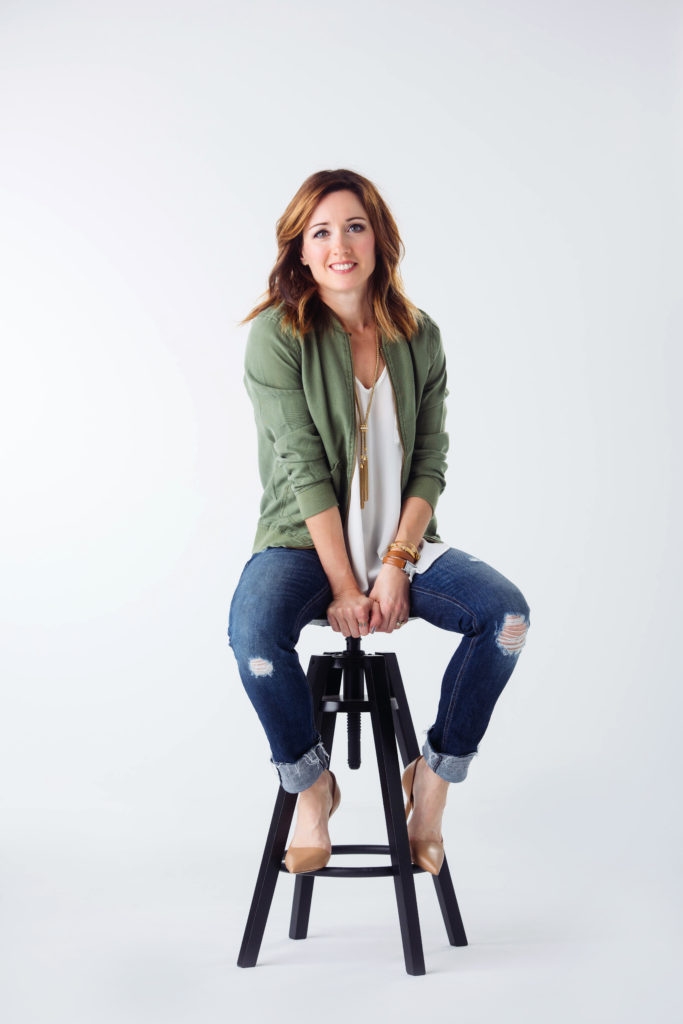 My gold lariat looking necklace is a GREAT compliment to this top since the shape of the necklace mimics the neckline of the top really well, so it just looks like a pulled together finished look. Plus the movement in the tassels works well with the movement in the tank top when I'm coming and going.
The ripped up denim is a fun way to wardrobe this outfit. This is definately a more casual, on the go, day to day look; but not messy, frumpy or disheveled! My rule of thumb is if something like your denim is distressed / ripped up, you may not want to add any other pieces that look like that. That just might be too much of a good thing!
While I did pair my nude heels with this, because let's face it, that's not a big surprise, I think you could ABSOLUTELY wear it with some cute perforated suede ankle booties, some caged sandals, or even a pair of those really fun casual sneakers like I wrote about in RUNNIN THROUGH SPRING from earlier this year.
Happy shopping for your distressed denim!!